About Us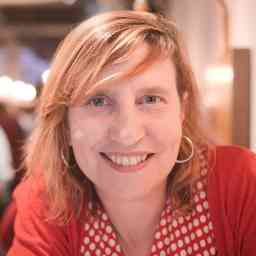 Ana Biosca, London fan and founder of WalkLingua.
 
Our tours around London focus on the common history of Britain and Spain. Done in Spanish, they are not only suitable for Spaniards eager to learn more about their own history, but also to advanced students of Spanish who want to practice their listening and speaking skills in an entertaining manner.
Our expertise in designing and delivering tours, as well as our knowledge and passion for both the culture and history of these countries, led us to create Walklingua; especially tailored for your entertainment. And here it is for you to enjoy!
During our educational tours, we stroll around the main historic landmarks in London and talk in Spanish about what lies behind the stories we are told and how we can still see them today. London is our classroom and we complement it using our own visual supporting material.
Attendees will have the opportunity to participate in Spanish or English.
Tours usually have a duration of 2 hours. Groups of a maximum of 20 students.
Please see Our Tours for more information.